Get To Know MLP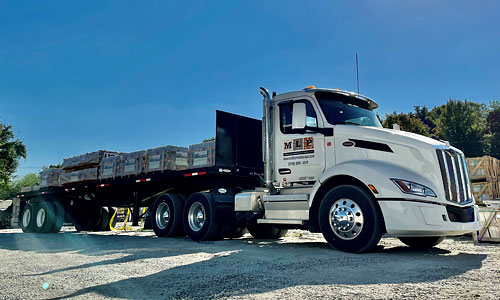 Markham Landscape Products is a family-owned and operated landscape materials business. Since our humble beginnings in 1996 we have grown from one mulch pile to the preferred materials supplier, with three locations, for many of the major contractors and discriminating homeowners in the greater Charlotte and Lake Norman area. Our top priority is, and always has been, that our customers are fully satisfied with the complete buying process. Our goal is that you would feel special and appreciated from the time you walk through the door, or call us on the phone, to the moment you pull your vehicle off our lot or our delivery truck drives away from your job site. The quality and value of our products are of the utmost importance to us, and we are constantly working to introduce new products to the Charlotte market. We invite you to take a look around some of our products on this page and then visit our yards. We look forward to meeting you!

BUSINESS HOURS:
Monday-Friday 7:30AM-5:00PM
Saturday 7:30AM-12:00PM March-October
November-February we are on Seasonal Hours (Please call the store to confirm)

We supply Landscaping and Hardscaping materials including Belgard Pavers, Belgard Retaining Walls, Techo-Bloc Pavers & Walls, Sand, Gravel, Mulch, Stone, Hardscape Accessories and Soil.